You are here
Chef Meets Curator: The Age of Discovery
January 17, 2020 -

6:00pm

to

8:00pm
Join Equinox's Chef Todd Gray at Museum of the Bible for an amazing evening of artfully-prepared food and a discussion of symbolism of food in the art of the Renaissance, where culinary expertise is combined with historical knowledge to create a unique cultural experience.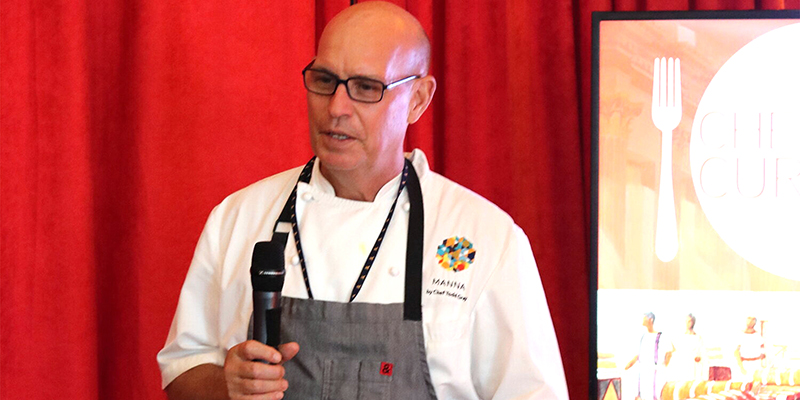 For this dinner, he'll draw his inspiration from a wide variety of recipes from the Renaissance and the Age of Discovery. The menu canvasses the cuisines of Europe, bringing everything from French to Byzantine dishes to life as a sumptuous feast.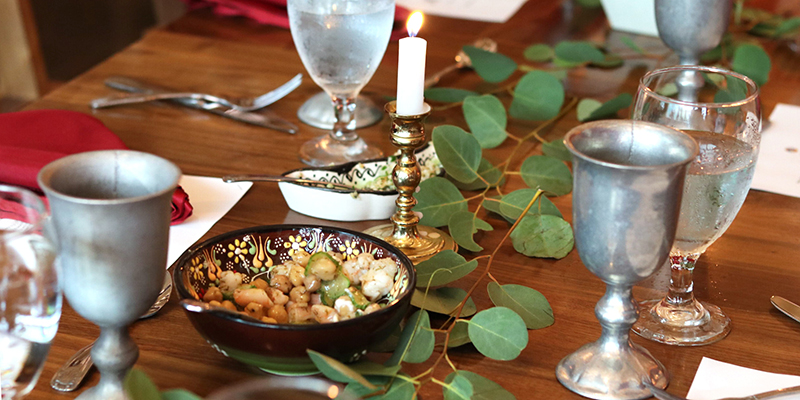 As you dine, Lead Curator of Exhibitions Amy Van Dyke will give a special talk about the museum's newest exhibit, "Picture Books of the Past: Reading and Old Master Painting." Discover the importance of art as a tool for telling biblical sotries and giving religious instruction, including the symbolic role of food in paintings.
Space is limited. Advance reservations highly recommended.
MENU
Buffet-style dinner with canapés on the table at arrival
Canapés
- Shrympes {Shrimp}
- Balsamic Vinegar Reduction & Rosemary
- Tart in Ymber Day {Tart in Ember Day}
- Cippolini Onions, Saffron, Parsley & Currants
- Andalusian Stuffed Eggs {Deviled Eggs}
- Cilantro, Onion Jus & Crème Fraîche
Buffet
- Salat {Green Salad}
- Honey Crisp Apples, Candied Walnuts & Grilled Figs
- Finocchio {Grilled Fennel}
Winter Tabbouleh with Roasted Grapes & Citrus Vinaigrette
Main Course
- Artos Katharos {Spiced White Bread}
- Rustic Farm Bread with Caraway & Grains of Paradise
- De Romania
- Savory Pottage of Chicken in Almond Gravy with Pomegranates
- Fungi di Monte {Mountain Mushrooms}
- Sautéed Baby Portabellas in a White Onion Sauce & Fresh Nutmeg
Sweet Course served on table family-style
- Lese Fryes {Sweet Cheese Tarte}
- Kirschen (Sweet Cherries Stewed in Wine) & Mint
- Diriola {Italian Custard Tarte}
- Spiced Honey Walnuts & Fresh Cinnamon
Location:
Museum of the Bible | 400 4th Street SW, WDC 20024