You are here
WEBINAR | Real-Time Business Continuity for Restaurant Operators
April 28, 2020 -

3:00pm

to

4:00pm
In this webinar presented by the National Restaurant Association, industry leaders discuss business-specific solutions to consider in the midst of COVID-19.
Experts recommend business-specific solutions to consider in the midst of COVID-19. Larry Reinstein, LJR Hospitality Ventures; Darren Tristano, Foodservice Results; RJ Melman, Lettuce Entertain You; and Rob Grimes, Int'l. Food and Beverage Technology Association, will share their experiences and insights about the industry outlook, operational pivoting strategies, making real-time business decisions, and which technologies best equip you to succeed.
SPEAKERS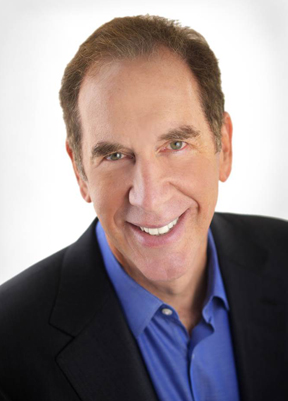 Larry Reinstein
President
LJR Hospitality Ventures
Larry Reinstein is President of LJR Hospitality Ventures, a consulting firm that provides profitable and executable solutions to private equity, owners and operators of restaurant companies. He is one of the original innovators and leaders in the fast casual segment. In addition to serving on boards, services include performing operational due diligence for private equity and family offices. Mr.Reinstein's expertise and vast up-to-date knowledge of the state of the industry qualify him to serve as a resource and provide strategy and advice to both growing emerging companies as well as those in turn-around situations.
Previously, Mr. Reinstein was President of Salsarita's Fresh Cantina, an 80-unit franchised restaurant company, where he helped transform the brand to effectively and successfully compete in the crowded fast casual Mexican space. During his tenure the systems were designed and implemented to maximize profitability and growth potential. Salsarita's experienced a double-digit increase in sales over a two-year period and company owned restaurant profitability grew by six percentage points.
Mr. Reinstein was a Founder, President and CEO of Fresh Concepts, a multi-concept restaurant and catering company. In 1998 he led the creation of Fresh City, a healthy lifestyle brand that was awarded a Nation's Restaurant News "Hot Concept" award.
Mr. Reinstein is a graduate of Cornell University's School of Hotel Administration where he received a BS with distinction. He is the recipient of the Cornell Hospitality Innovator Award and the Best of the Best Food and Beverage award from Young Presidents Organization. He is a member and past chair of the National Restaurant Association Fast Casual Industry Council.
Rob Grimes
Founder & CEO
IFBTA (Food and Beverage Technology Association)
Robert ("Rob") Grimes is the Founder & CEO of the IFBTA (the Food and Beverage Technology Association).
The IFBTA was launched at FSTEC (Foodservice Technology Conference and Showcase) 2014 which was founded by Rob in 1996, and is a non-profit professional association promoting and advancing technology and innovation for the global food and beverage industries.
Prior to establishing the IFBTA, Rob also founded ConStrata Technology Consulting and its predecessor companies, which have been providing information technology consulting services for the global hospitality, foodservice and retail industries and is headquartered in Potomac, Maryland since 1994.
Rob has been a regular technology columnist for several industry and technology publications and has contributed articles to many other publications in the U.S. and abroad as well as co-authored and contributed to a number of books. He has spoken at over 1,000 industry shows, conferences and events around the world. He is a Conti Professor in the Program of Hotel, Restaurant and Institutional Management ("HR&IM") at Penn State University and also serves on the Industry Advisory Boards of the HR&IM Programs at the University of Delaware and the University of Nevada Las Vegas.
Rob has served on the Board of the National Restaurant Association and is an active member of the of The Young Presidents Organization (YPO) having served as the Chair of YPO's Food & Beverage, Hospitality and Travel Networks. He is a triathlete having completed the Ironman in Lake Placid in 2002, 2003, 2004 and 2007 and Ironman World Championship in Kona in 2005.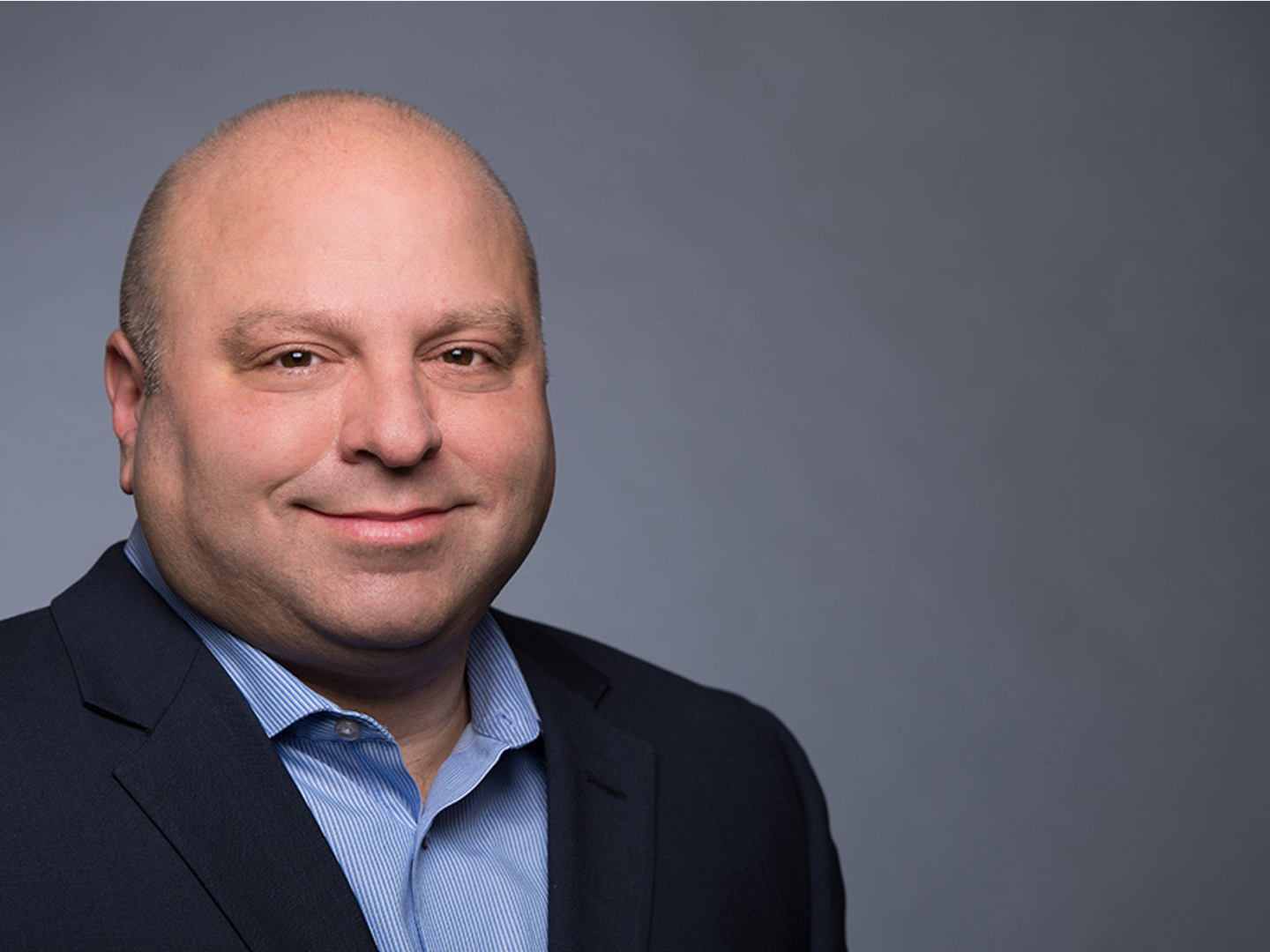 Darren Tristano
Founder and CEO
FoodserviceResults
Darren Tristano is Founder and CEO for FoodserviceResults. A trend expert in the foodservice industry. He provides industry insights and perspectives on consumer and menu trends, restaurant chain and concept growth and market performance and intelligence. He developed and authored the Top 1000 Leading Chain Restaurant Industry Report.
Darren co-founded Technomic Information Services with Ron Paul and held the title of Chief Insights Officer at Technomic, Inc. Since 1993, Darren has also served as President, Chief Financial Officer and Executive Vice President leading the development and growth of Technomic's Information Services division, while also serving in a strategic capacity directing multiple aspects of Technomic's ongoing operations.
Industry Experience and Expertise
Darren was responsible for leading Technomic's Operator Consulting and Research Practice. He also led the development of industry tracking services and reports that foodservice executives rely on for market intelligence. These "industry standard" sources include the Digital Resource Library, MenuMonitor, Consumer Access, Consumer Restaurant Brand Metrics and PriceMonitor services.
For more than twenty years, he led advisory group services for Technomic's operator and supplier clients. These groups have been essential to maintaining close contact with the industry and providing unparalleled access to frontline industry issues.
Industry leaders are kept informed of key metrics developed by Darren's work in financial analysis and forecasting. Many of these reports are familiar titles to industry veterans, including the Technomic Top 500 Chain Restaurant Report, Top 100 Fast Casual Chains and the Leading Growth Chain Report, leading initiatives to expand Technomic's operator knowledgebase in North and South America, Europe and Asia.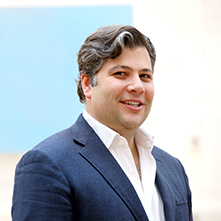 R.J. Melman
President
Lettuce Entertain You Enterprises
R.J. Melman is the President of Lettuce Entertain You Enterprises. Since joining the company full time in 2001, he has held numerous positions within LEYE, as well as consulting on restaurant projects outside of the company.
R.J., alongside his siblings Jerrod and Molly Melman, created and opened more than 13 concepts, beginning in June 2008 with HUB 51 and SUB 51. Their roster of restaurants now includes: RPM Italian, RPM Steak, Three Dots and a Dash, The Bamboo Room at Three Dots and a Dash, Ramen-San, Sushi-San, Bub City, Joe's Live, Stella Barra Pizzeria & Wine Bar, Summer House Santa Monica, il Porcellino, Pizzeria Portofino, RPM Events and RPM Seafood.
In 2019, R.J. and his partners introduced a multi-concept restaurant and private event space on the Chicago Riverfront, which includes Pizzeria Portofino, RPM Events and RPM Seafood, which opened in January 2020.
R.J. graduated from the University of Kansas and resides in Chicago with his wife Kate. He is active within the Chicago philanthropic and business communities and serves on a number of boards and committees, including the Board of Directors for Del Taco Restaurants and the leadership committee of YPO's Chicago Chapter.